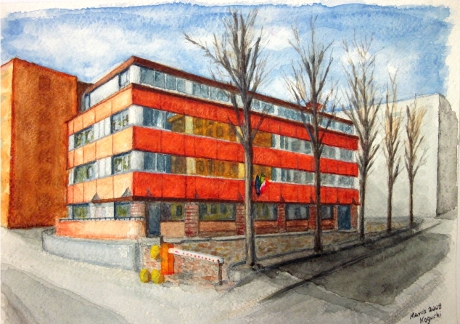 L-NESS - see News
The L-NESS - Laboratory for Nanostructure Epitaxy and Spintronics on Silicon - occupies a unique position in the Italian research landscape because of the extraordinary concentration of research infrastructure:
advanced deposition equipment for semiconductor and oxide hetero-epitaxy:
advanced e-beam lithography fabrication facility (nanoscale device group).
advanced characterization equipment for thin films, with a special emphasis on the characterization of advanced heterostructures and defects in materials.
advanced atomistic modelling know-how (ab initio and semi-empirical).
Due in part to the origins of the centre, the L-NESS workforce is very international, and English is commonly used as the working language. Active research links are maintained with research labs located
in Europe
and elsewhere in the world
The multidisciplinary approach of the L-NESS is reflected in intense collaborations among researchers active in the growth of materials, their characterization, and their atomistic modeling. Finally, a strong emphasis is placed on developing strategic partnerships with the global high-tech industry.
Copyright © 2010 L-NESS Como